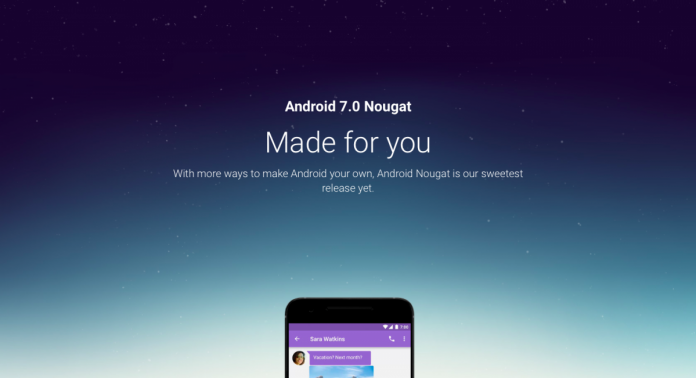 Google's latest operating system (OS), Android 7.0 Nougat, is finally here; however, users have to wait a little while for the software to arrive on their handsets.
Android Central first spotted that a certain "Android N Update" was said to have a target launch of Aug. 22 set by Canadian network operator TELUS. It was also seen on LG which seemingly ran a preview program for their South Korean G5 phones.
According to Expert Reviews, Google started rolling out the new OS via over-the-air updates earlier this week but it may not be available to all smartphones equipped with the Android system.
Similar to previous releases, the Mountain View-based giant started with their Nexus handsets first before delivering it to other brands such as Sony, Samsung and HTC. However, those who own the latest HTC 10 or Samsung Galaxy S7 may not get their hands on Nougat immediately as Google is deemed to prioritize their flagship devices before trickling it down to older generation phones.
Currently, the models that are compatible with Nougat include the Nexus 6, Nexus 5X, Nexus 6P, Nexus 9, Nexus Player and the Pixel C. Digital Trends shared that Android One's General Mobile 4G also has the firmware similar to other gadgets enrolled in the Android Beta program like the Sony Xperia Z3.
It is speculated that Motorola handsets may also have it imminently as they are generally quick with updates. Most of the users may more likely receive Nougat before the year ends. However, it remains to be seen if it comes to fruition.
When it comes to the features, The Guardian noted that Nougat appears to follow the improvements made by its predecessor Marshmallow as it enhances the battery life and provides better multitasking and smarter notifications. It also works faster when installing new apps and provides a superior gaming experience when partnered with the new Vulcan application programming interface (API) graphics system.