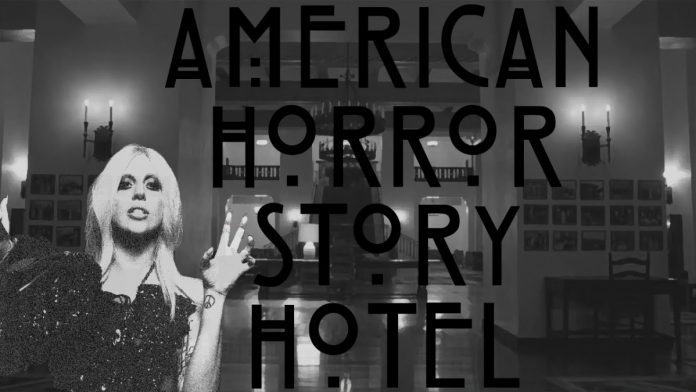 Only a month away before fans of FX anthology horror series, "American Horror Story," learn about the official plot of its fifth season entitled, "Hotel," at San Diego Comic Con on July 8 to 12, with producer Ryan Murphy and cast Kathy Bates, Angela Bassett, Sarah Paulson, Evan Peters, and Matt Bomer reported to be in attendance.
Aside from numerous teases of the producer on Twitter, LA Times reports that the show has been relocated to shoot from Louisiana to California. This is due to the state's newly expanded incentives program and according to the records of California Film Commission, the show was approved for an estimated $9 million credit.
Meanwhile, Lady Gaga is creating a buzz among fellow cast members of season five.
In an interview with Entertainment Tonight, Bomer said that he is looking forward to work with the artist, "I'm a huge fan of hers. I think she's a profoundly gifted artist and I really, really look forward to collaborating with her. I know she's gonna bring so much to the table."
He revealed on a separate interview with MTV that he will be working with Lady Gaga extensively on the new season, "I know that I'll be working with Stefani [Germanotta], Lady Gaga, pretty extensively. And I think what they're doing with our characters is really unique and kind of an original take on it," Bomer said. However, he declined to comment on the rumor that their characters might be involved romantically.
Series regular Paulson seems to be excited to work with Lady Gaga as well, E! Online reports. She expressed her anticipation when the artist recently tweeted her, "The highlight of my life probably ever was when she tweeted me. People started texting me going, 'Oh my god!' I have had contact with Lady Gaga! Have you?! I'm very excited. I'm gonna cry!" Paulson said.
Season five will air on October.