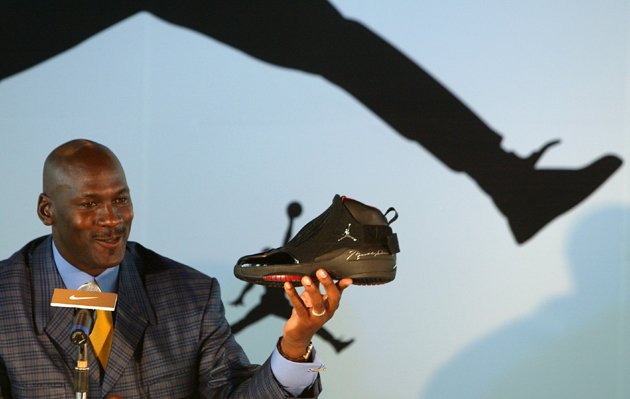 Great news for Jordan collectors out there! The latest iteration of the famed collectible shoe lineup by Michael Jordan is reportedly hitting the shelves this coming May. However, the newest addition to the shoe lineup maybe familiar to veteran shoe aficionados as it will be the rebirth of the Air Jordan 12 "Flu Game."
The specific kicks made their first debut in 1997 and since then had a few versions. It was retro-ed in 2003 then got a re-release six years after in 2009. Unfortunately, its latest version did not meet "OG" standards, so the pair did not become as popular as Nike projected it to be.
Seven years later, the "Flu Game" will have its resurgence as it will be a re-mastered version and will be released as "OGs."
Sneaker Bar Detroit noted that the shoes are set to be available in retail stores on May 28 and will be priced at $190. These new Air Jordan 12 will come in the iconic jet black and red color dubbed as "bred" which has become the iconic colors of Jordan during his prime years in the NBA. It has then become the predominant colors in his Air Jordan sneakers.
Furthermore, the shoes will also be made up of original leather, a far cry from its 2009 predecessor which used nubuck on the black parts of the shoes. The smiley face that was on the tongue of the shoes will also be scrapped out making the latest variations sleek and stylish. Once bought from stores nationwide, they will come in an OG-inspired brown box more like the how the French Blue 12s were packaged.
Air Jordans have been a popular cult classic since its first pair was released in the market in 1984, and it has since then evolved from just basketball shoes to models for different users. The brand is also sponsoring active NBA players including Chris Paul, Blake Griffin, Ray Allen Kawhi Leonard, Russell Westbrook and Carmelo Anthony. As previously reported, Jordan himself gifted retiring pro baller Kobe Bryant with a complete set of the sneakers in his collection, all in the size of Bryant.