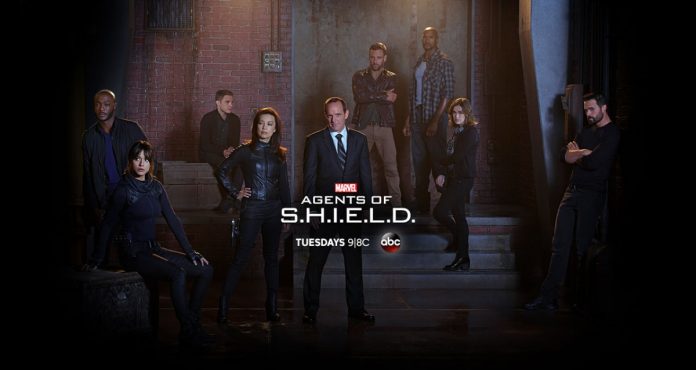 Although Marvel's "Captain America: Civil War" will not be in theaters until May 6, 2016, fans of the Marvel Cinematic Universe are already very excited to see the showdown between Captain America (Chris Evans) and Iron Man (Robert Downey, Jr.). In an interview with Comicbook.com during the New York Comic Con, "Agents of S.H.I.E.L.D." star Clark Gregg (Agent Phil Coulson) and Marvel TV Head Jeph Loeb talked about the possible crossover between the show and the upcoming film.
"The reality is, we know these worlds are connected, we know these things are happening. Certainly, the kinds of themes we're talking about, like the responsibility of people that have abilities, and who is best to determine what happens to those people, is something we're very concerned about on not just this show but all our shows. It's something you'll see as something you should feel about what's going on. But that's the nature of Marvel, it's not a new concept for us, but it's a concept we're just starting to address in this world," Loeb added.
On the other hand, Gregg was a bit more in the dark about the plan to tie "S.H.I.E.L.D." and "Civil War." The actor said that he will not know until he gets the script. Gregg further explained that the producers of the show usually do not spoil the big surprises to them in order to get more natural reactions from them.
Still, he mentioned that because of the way their show has crossed over with other movies in the Marvel Cinematic Universe, he suspects that it will intersect in some way. "What you can bank on is, if there's a way to have what's happening in that movie cause a huge and dramatic effect on our show in a way that works, then Marvel is going to do that."
Marvel's "Agents of S.H.I.E.L.D." airs every Tuesday on ABC at 9/8c.