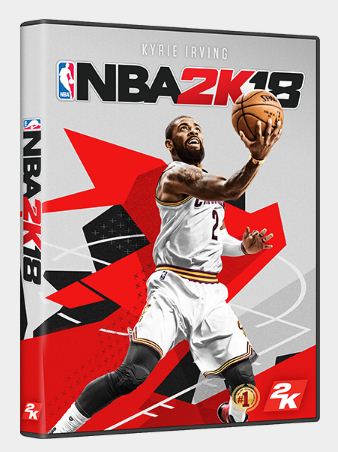 Nothing is permanent in the world of basketball. Cleveland Cavalier superstar point guard Kyrie Irving was recently traded to the Boston Celtics. This happened after a relatively successful stint with the Cavs that earned him the front cover of NBA 2K18.
Now that he will be donning the green and white, the developers at 2K posted their initial reaction on Twitter. The NBA 2K 2K18 Twitter account wrote "Whoops" last Wednesday, reacting to the blockbuster trade.
According to Gamespot, Irving's trade initially put 2K in a tough spot, as the cover features Irving still wearing a Cavs uniform. This Wednesday, however, 2K announced in a statement that they will release an updated version of the cover later on. The new cover will feature Irving sporting his new Celtics jersey.
"We are excited to be part of one of the most memorable NBA offseasons in history with Kyrie, our 2K18 cover athlete, and Isaiah, one of the stars of our 2K roster, trading places," said, Jason Argent, 2K's SVP of basketball operations.
Argent also noted that this was not the first time a cover athlete had been traded. He admitted though, that the timing was "certainly interesting," considering the game is set to launch next month.
"The good news is that as the most authentic and realistic basketball game on the market, we're used to being nimble and responding to changes in the NBA. Fans should be thrilled to know that we will issue a version of 2K18 featuring Kyrie in a Boston Celtics uniform at a later date," Argent added.
Aside from the Irving cover, NBA 2K18 will also release the Legend Edition featuring iconic big man Shaquille O'Neal. Moreover, they will also release a special cover for the Canadian market featuring DeMar DeRozan of the Toronto Raptors.
In other 2K news, WWE 2K18 revealed a list of 46 playable characters for the upcoming game. Former WWE champion Bray Wyatt led the list, together with Baron Corbin, Dean Ambrose, and Dolph Ziggler.
"NBA 2K 2K18" becomes available for pre-order beginning Sept. 15.