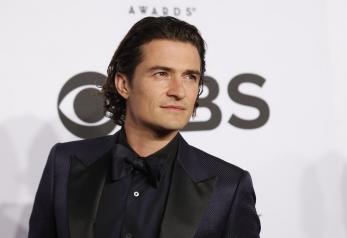 English actor Orlando Bloom and singer-songwriter Katy Perry did not win any awards at the 2016 Golden Globes but the two apparently had a good time together during the ceremony's after-party.
Bloom and Perry were spotted and photographed together at the Weinstein Co. and Netflix Golden Globes party on Sunday, and it looks as though they were flirting with each other. People has reported that the Hollywood stars talked for a while and even drank together.
Sources who were also present at the party have informed US Weekly that the two celebrities were enjoying the night and were even whispering to each other. "The Hobbit" star has been seen leaning so close to the "Dark Horse" singer. The 38-year-old actor also reportedly touched the back of the singer-songwriter, which was exposed in her rose pink tight Prada gown.
The said source also revealed to the online publication that Perry showed her phone to Bloom, displaying a closer relationship between the two. They were spotted smiling and laughing together while they chatted.
Bloom, who has a 5-year-old son to his ex-wife Miranda Kerr, has reportedly been dating different girls including model Luisa Moraes and Chloe Bartoli who is a stylist. He has been open about his desire to go out with new girls.
The actor, who will be starring in the 2017 film "Pirates of the Caribbean: Dead Men Tell No Tales," even joked about dating famous supermodel Kendall Jenner.
"I don't know Kendall Jenner, but if anyone has her number I would love it," the actor joked.
Bloom, who divorced with Kerr in 2013, is still unattached while his former wife is with Evan Spiegel, one of the founders of the video messaging app Snapchat.